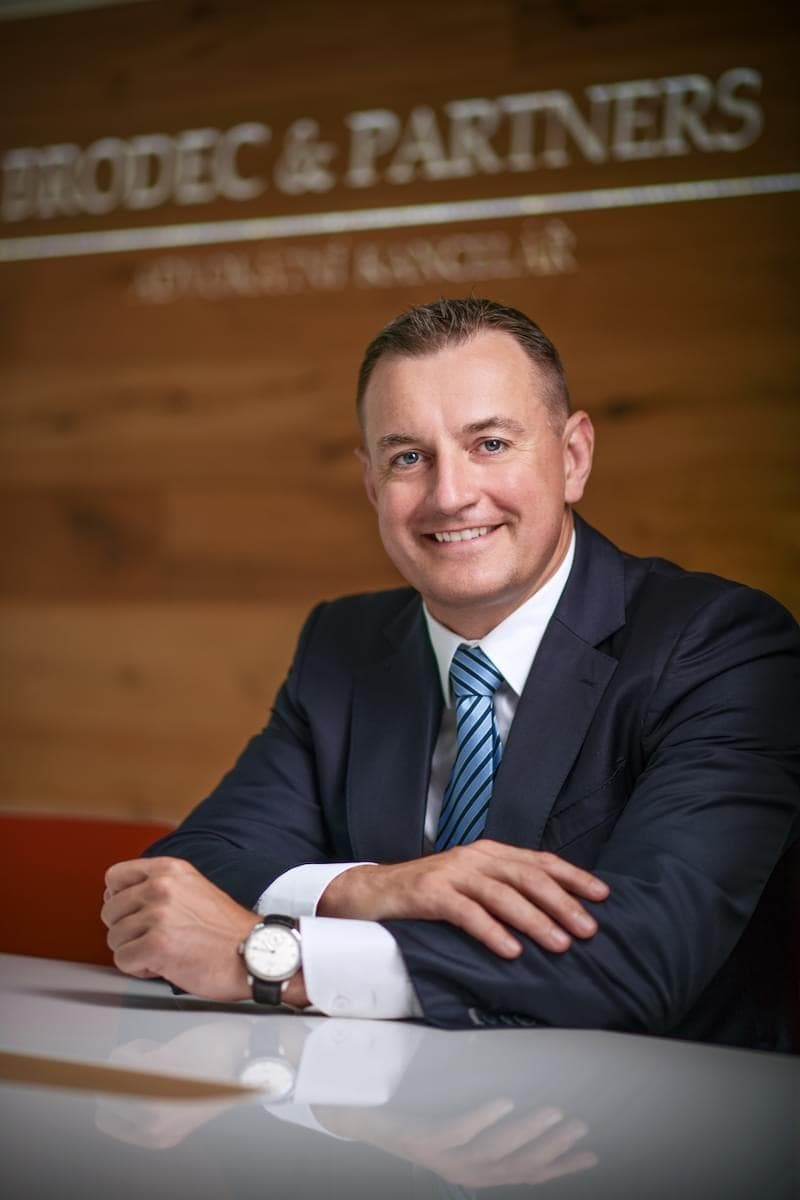 doc. JUDr. Jan Brodec, LL.M., Ph.D.
managing partner, attorney
Jan is a co-founder of our law firm. As part of his practice, he focuses primarily on the resolution of disputes in arbitration and judicial proceedings, both international and domestic. He also deals with public procurement issues, both from the perspective of contracting authorities as well as the suppliers, where he has extensive experience especially in the field of transport construction and IT. Jan is also a sought-after expert in the field of international trade law, European law and private international law, where he does not only provide legal advice, but also prepares expert opinions. An area that Jan devotes himself to due to his great interest in sport is sports law. He deals with this both as an arbitrator and legal advisor to athletes, sports clubs or associations.
Jan is also active in academics, as an associate professor at the Department of Commercial Law at the Faculty of Law of Charles University, where he focuses primarily on international commercial and investment arbitration, as well as international insolvency proceedings.
In his free time, he likes to play sports. He cycles, runs and skis and has devoted his whole life to judo, where he still participates in competitions in the veteran category.
Public procurement

Private international law and international trade law
Litigation and arbitration

Insolvency

Sports law
Charles University, Faculty of Law, Mgr. (Master of Law) (graduated with honours)
Charles University, Faculty of Law, JUDr.
Universität Konstanz, Juristische Fakultät, LL.M.
Charles University, Faculty of Law, Ph.D.
Charles University, Faculty of Law, doc.
Charles University, Faculty of Social Sciences
Registered in the list of arbitrators of the Football Association of the Czech Republic (FAČR)
Registered in the list of arbitrators of the Vienna International Arbitration Centre (VIAC)
Registered in the list of arbitrators of the Arbitration Court attached to the Economic Chamber of the Czech Republic and the Agricultural Chamber of the Czech Republic (RSHKAK)
Expert witness in the filed – Foreign Legal Relations (www.zahranicnipravo.cz)
Registered in the list of arbitrators of the International Court of Arbitration for Sport in Lausanne (CAS)
BRODEC, J. Insolvency Proceedings in the Context of Private International Law. Prague: Wolters Kluwer ČR, 2020.
BRODEC, J. Tschechisches und deutsches Insolvenzrecht. In KRAMER, U. 5. Deutsch-Tschechisches RECHTSFESTIVAL. 18. bis 24. September 2017 in Passau und Prag. Prague: Universität Passau, 2020, s. 74-90. Conference Proceedings.
PAUKNEROVÁ M.; BRODEC, J. Czech Republic. In GERNER-BEUERLE, C.; MUCCIARELLI, F.; SCHUSTER, E.; SIEMS, M. (Ed.). The Private International Law of Companies in Europe. Mnichov: C. H. Beck, 2019, s. 308-333.
BRODEC, J; ŠAFRÁNEK, O. Change in the composition of the association of suppliers after the deadline for submission of tenders. Public Procurement, 2019, No. 1, pp. 28-30.
BRODEC J.; DUŠEK, L. On State Discrimination at Sports Competitions – The Case of Israeli Judo in the United Arab Emirates [online]. Epravo, published on 31.1.2018. Available at: https://www.epravo.cz/top/clanky/k-diskriminaci-statu-na-sportovnich-soutezich-kauza-izraelskych-judistu-ve-spojenych-arabskych-emiratech-107017.html
Complete list of the publications is available here.
Doc. Brodec provides legal advice to our ministry, the Department of the Managing Authority of the OPTP. We appreciate his professionalism, analytical skills and academic depth in the fields of European law and public procurement.
Jan Brodec is responsible for providing legal counsel to our company. We appreciate his expertise and professionalism, as well as his friendly approach. Other advantages are his academic depth and his extensive experience in international business.